Oshi #1 Fair Play Casino
#1 Fair Play from the affiliate point of view
It's no secret, all players are superstitious. Casino players don't understand statistics. If they did, they wouldn't play on a casino.
At Oshi we've done something very unusual: We published the return to player and volatility data with every game possible. We've even made it easy for players to sort games by highest or lowest RTP.
Operators are afraid to share RTP data with players, because they believe players will play more efficiently.
Since the launch of the RTP update, we are seeing:
– higher conversions
– higher bet turnover
– more customer loyalty
– more profit
As far as we know, we are the only casino on the Internet that displays RTP and volatility with casino games.
Why we are the #1 Fair Play Casino
Return to player (RTP) statistics & game sorting:
RTP for all games | Sort games by RTP | Filter games by volatility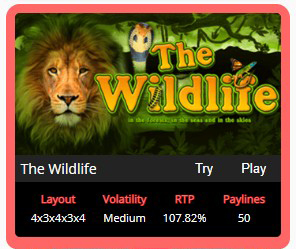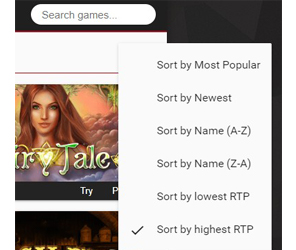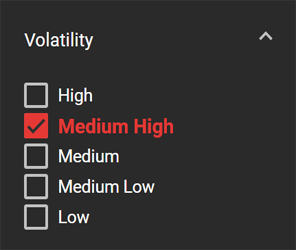 2. Clear terms and conditions:
To be the best fair play Casino, you'll see we have a 'plain English' and 'legal English' versions of each term or condition. Plain English version explains the legal English term or condition.
3. Responsible gambling functionality:
We go into this topic in some detail here Oshi.io/responsible-gambling. We've got advanced responsible gambling controls on Oshi. You can control deposit limit, loss limits, wager limits, sessions, you can set a cooling period and of course can self exclude. We make responsible gambling very easy for our players.
4. Complaints process:
More detail is here: Oshi.io/help/complaints we have a very structured process for dealing with any player complaints. If a player isn't satisfied with our internal investigations, they can take their complaint to AskGamblers who act as independent arbitrator on our behalf. You can see historic cases here: Askgamblers.com/online-casinos/oshi-casino-review/
Insight on game RTP statistics.
If we have RTP data for a game, we will share that with the player. If we do not have data, we import the RTP statistics from Slotcatalog.com API. if we don't have information from either source, we will not show the game RTP.
As an affiliate, you may wonder how we make profit if some games have an above 100% RTP.
Sometimes games show a very high RTP i.e. 123%. This is because a game might have had a big winner so the return to player would be abnormally high. In reality every single casino game has a standard return to player ranging from 94% up to 97.5%. Some table games such is craps have a 100% RTP, but that assumes a player is playing efficiently. Most players don't do that.
As explained before, players don't understand statistics and RTP data simply acts as a 'hook' for players enjoy certain casino games. The upshot: more engagement and betting which leads to more profit.
Marketing assets
Suggested messaging: 
Oshi #1 Fair Play Casino
Oshi #1 on Fair Play
Oshi Casino #1 Fair Play
Example review content: 
Oshi casino is a crypto/Fiat casino founded in 2015.  It is the #1 Fair Play Crypto/Fiat casino today. Their Fair Play claim is backed up with some of the best online reviews of any casino.
Players see return to player information on every game. This means players can choose casino games based on previous payout. Players can also select games based on volatility. High volatility games are for players who like big wins occasionally, low volatility games are for players who like regular smaller wins. Oshi is the only casino to share this data with players.
Along with their unique Fair Play promise, Oshi has 2500+ casino games, 21 game providers, game filtering and sorting, huge bonuses with responsive and helpful customer services.
New image assets